YOUTUBELINK NAAR DE PAASPRAISE – DOWNLOAD DE LIEDTEKSTEN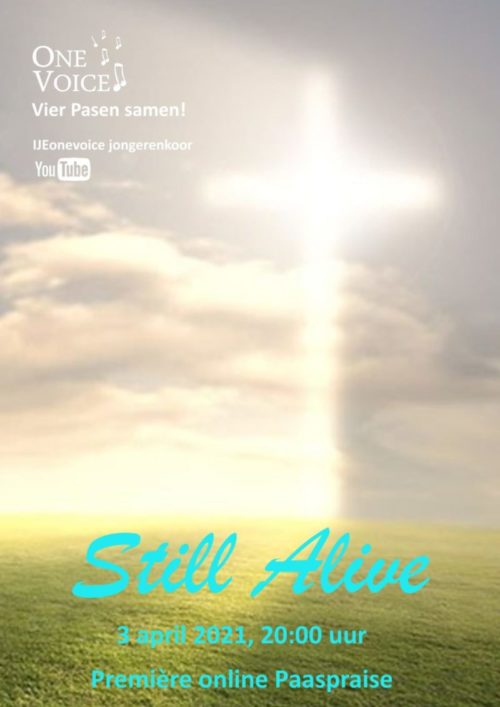 Wat leuk dat je samen met ons het paasverhaal wilt beleven! Klik op de volgende link om rechtstreeks naar de paaspraise te gaan, op zaterdag 3 april zijn we vanaf 20:00 uur online:
YouTube: https://youtu.be/c6sz4oNTDfk?list=PLm0Ono1PVzXFpXa_6VdZ9f9KLiYYg7Pex
Klik hier om het programma met de liedteksten van de paaspraise te downloaden om mee te kunnen lezen of lekker mee te zingen!
Wij raden jullie aan dit te doen op een ander device (laptop of mobiel), dan waar je de paaspraise op kijkt, zodat je naar beide schermen tegelijk kan kijken. Is dat niet mogelijk, dan kan je alsnog de liedteksten downloaden en moet je switchen tussen de video en teksten.
Wij zijn natuurlijk weer enorm benieuwd naar jullie reactie! Laat deze gerust achter op onze Facebookpagina of op Instagram